Do you need to get more organised with your paper? Ahem! Who said 'no'?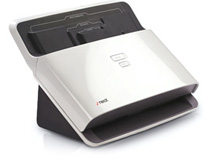 Put your hand up! You are a rare breed, indeed.
Who is inspired to take the paperless office to the next level? Who wants to lead a generally normal life without drowning in paper clutter? That would be the rest of the western world, right?
Well, we have a NEAT solution - visit http://www.neat.com. Seriously, 'Neat' have developed a range of scanners to functionally and easily record the vital information from receipts, business cards and documents into organised digital files – imagine a digital filing cabinet – what a space saver!
Piles of receipts....stacks of business cards...reams of paper. Of course, what we really need is the information trapped inside them! That's why Neat's scanners and software solutions use patented OCR and parsing technology to read and extract key information from your paper, so you can organize it, export it, or securely store it in their easy-to-use database system.
In receipts, it looks for the date, vendor, amount and sales tax. On business cards, it captures all of the contact information: name, company, title, address, phone, email, website and fax. And on documents, the software captures all of the printed text and gives it to you in searchable PDF format. You can also perform keyword searches on any scanned item to find what you need quickly and easily. Voila!
We love this concept, the technology and the paperless pathway. For PC or Mac. Order online at http://www.neat.com for Australians or other out-of-towners, call them and see if they'll ship one to you...Enjoy!